Website Development and SEO for Web Studio
C4 Energy is the leader in mental and performance energy, built for the outperformers and overachievers working tirelessly to unleash their potential.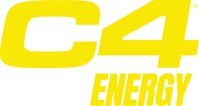 Website: https://cellucor.com/pages/c4-energy
Purposes
C4 Energy is a popular energy drink company that specializes in providing energy-boosting beverages for athletes, fitness enthusiasts, and anyone looking for a quick pick-me-up.
For the website has been developed convenient logical structure for a positive interaction with potential customers and to cover the greatest number of search phrases.
It was conducted A / B testing to select the optimal tariff plans and to find most conversional forms of  orders.